Before the post, if you have time, I posted a poll about commentary related stuff. If you have the time to check it out I'd appreciate it.
Now onto the Sims. We have a wedding AND FIRE! And me still trying to figure out where the hell Jarrett Dualla came from.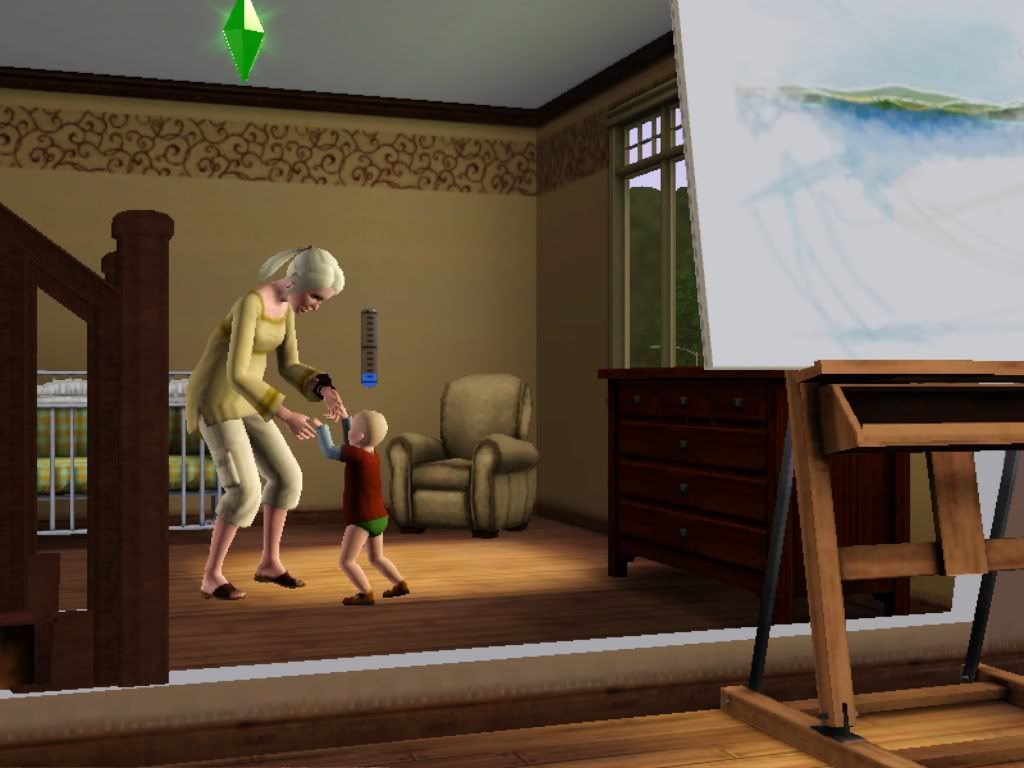 Kacey teaches Zandra to walk. They're adorable pseudo-sisters.
( I used to get the death march confused with the wedding march... )
This post was lacking in pilots. :( I'll fix that eventually. In other news THUNDERSTORM! I LOVE IT! I need to shower but if there's thunder and lightning out there I'm not gonna risk it.
P.S. yet again... commentary poll... post before this. Stroke my ego?