hazellazer
Winter Soldier #9
Ugh. I just... I just hate this path with Natasha. I almost had Natasha Dancing Feels at the end of the last volume but... ugh. I hated the "omgwhatdidialmostdowhilebrainwashed*
TEARS*" at the end... even if it was part of a ploy, which seems to be what they are alluding to. Don't care. No fucks.
Hawkeye #2
So. Did I mention I live a Kate Bishop appreciation life? Because I do.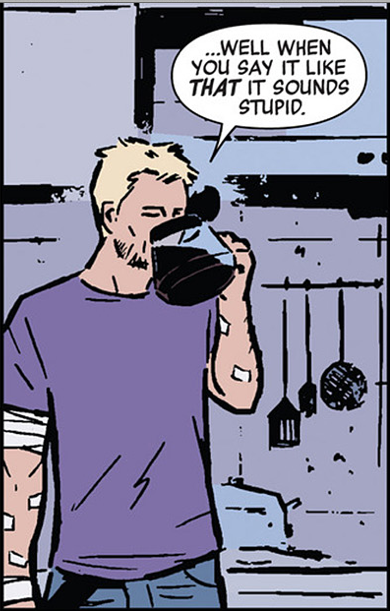 WHAT. WHAT ARE YOU DOING. YOUR FACE SOUNDS STUPID. <3
Clint Barton: Not Casual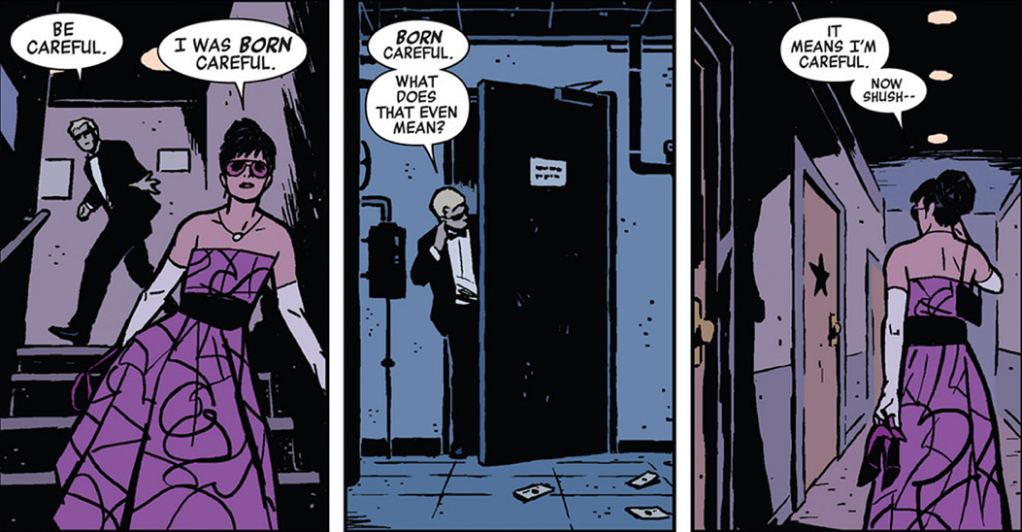 Is it just me or are they the same person?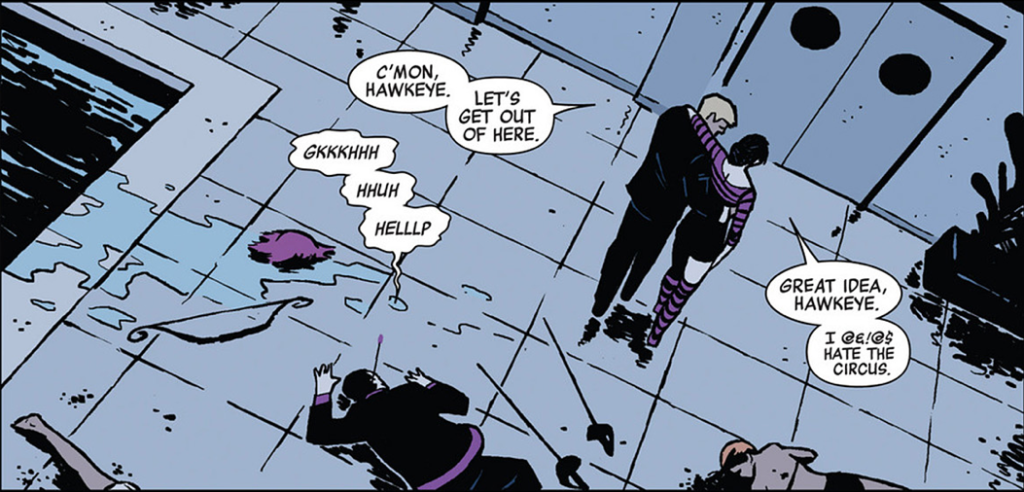 YUP. SAME PERSON. HAWKEYES!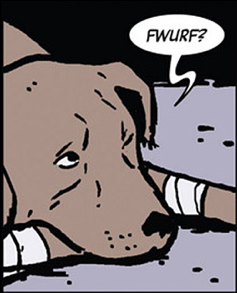 And some Puppy for good measure.
The only thing I really do not want is for Clint and Kate to become another Chief and Cally. I just want the two of them to be adorable BFFs, big bro lil sis thing. I also want Kate to be a massive queer so.... you know, that's just me.